Writer, photographer, educator: Gordon F. Sander is a man of many talents — some of which he has actually managed to put to constructive use.
As a child, his grandparents, the art dealers Flory and Myrtil Frank, thinking that he had the talent to become a painter, enrolled him in the preschool at New York's Museum of Modern Art. In the event, the powers that be apparently didn't feel he could cut it — and so, after his first one-man show at age five, he was, as they say, out of there.
Sander's first post-MoMA passion was geology. As a child, he spent many hours at the playground behind his parents' apartment building in Jamaica Estates, collecting various rocks and minerals (as well as other things, best unmentioned), which he would bring back to show his classmates at Public School 131, where his favorite activity was Show and Tell.
Graduating 13th out of 1,100 in his high school class, Sander entered Cornell University in Ithaca, New York, where he studied architecture before finally focusing on history and literature — as much as one could focus on anything during the strange, turbulent, exciting period known as the late 1960s (currently the subject of his first novel).
One of the highlights of his undergraduate years was his work as a photographer for the United States National Park Service at the Lake Mead National Recreation Area in Boulder City, Nevada during the summer following his sophomore year, an experience that truly broadened both his artistic and intellectual horizons. Some of the striking photographs he took of the lunar Nevada landscape are still on display at Park Service Headquarters (as well as indelibly etched onto his mind).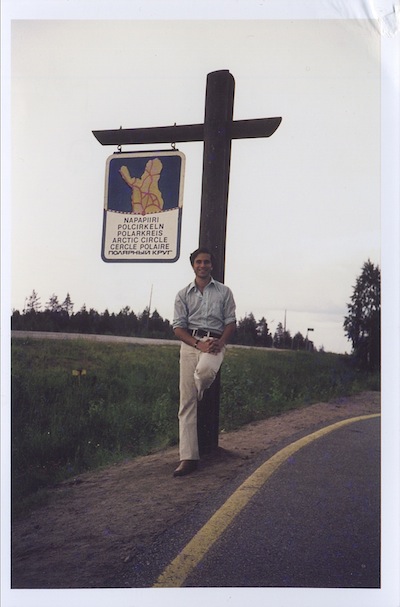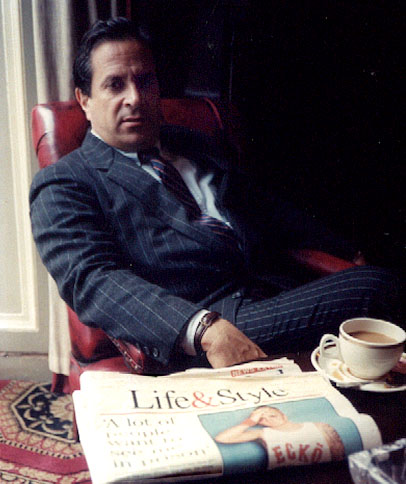 Back at college, Sander chose to explore the life and times of Emile Coue, the founder of Self-Conscious Autosuggestion, the emblematic positive thinking craze of the 1920s, for his history honors thesis, establishing a pattern of focusing on untold stories and unsung heroes that would continue for the rest of his career.
Deciding to steer free of academia, Sander became a freelance journalist following graduation, specializing in higher education. Quickly acquiring a reputation, it wasn't long before he had become one of the top (and only) independent education writers in the country, contributing both to general interest newspapers like The New York Times, as well as specialized ones like Change, The Magazine of Higher Education.
By 1976, he established himself as a foreign correspondent with his profile of the Netherlands for The New York Times Magazine. A quarter of a century later, it is still one of the aptest profiles of Holland by an English language journalist.
After a strange — though not uncreative — period during his late 20s and early 30s, during which he variously dreamed up an adult education course ("Hanging Out: A Nighthawk's Guide to New York"), dabbled in the antiques business, and tried his hand at academic public relations, Sander returned to the muse (as it were) in 1987, when he secured a contract to write his first book, "Serling: The Rise and Twilight of Television's Last Angry Man" about his unsung and overlooked video-cum-literary hero, Rod Serling. Nominated for a Pulitzer Prize in biography, curator of The Museum of Television and Radio Ron Simon called "Serling" one of the 10 best books ever written about television.
Following its publication (which was a little bumpier than expected), Sander returned to journalism, especially his foreign correspondence, which he used to explore the Baltic region. One of the better-known English language journalists in the region, his articles and essays about this overlooked corner of the world have appeared in dozens of publications.
If Sander has been eager to "show and tell" American and English readers about the Baltic and Low Countries, he has also enjoyed the converse: in 1998, he mounted "My America," a one-man show of his photographs of America, at Taidehalle, the municipal museum of Helsinki. He has also lectured in Finland for the United States Information Agency.
In 1997 Sander fulfilled a long time fantasy and moved to London, where he became one of the few American journalists based there to write regularly for the British press, with articles and essays appearing in Financial Times, Sunday Times, Daily Telegraph and other leading UK publications.
Deciding to explore his own history, in 2001 he wrote and narrated "The Frank Family," an original, two part radio documentary about his mother's family's experiences in hiding in occupied Holland during World War II, which became the basis for his historical memoir, The Frank Family That Survived; originally published in the UK, the acclaimed tome, which the chairman of the Anne Frank Foundation has called "the best book I have ever read about the entire Dutch Jewish experience during the war," has also since been translated into Dutch, Portuguese, and Finnish, while the US edition was published by Cornell University Press.
In 2002 Sander, who himself had a somewhat checkered history with his alma mater, Cornell University, accepted an invitation from Cornell's Risley College for the Creative and Residential Arts to be its live in guest artist for a year. He enjoyed living and mentoring his newfound "flock" so much, and vice versa, that the college invited him back for an unprecedented second year as GSA.
As much as he loved hanging with the Ris-people, Sander felt that two years of doing his laundry with students was sufficient. At the same time he realized that he would never find a better place to do his own work, so in 2004 he moved off campus to a lovely apartment overlooking a stream from which he bikes to campus everyday, when he is not abroad or in…the Twilight Zone…while maintaining his role as Risley's designated "artist-in-orbit," a title which many of his friends, both at Cornell and elsewhere, feel he richly deserves.
Thanks in great part to his new Ithaca base, where he works closely with his student apprentices, also known as "The Munchkins" (see Alumni News), whom he hand picks every year from the droves of Risleyites eager for the privilege of sharing his afflatus, the past decade has been Sander's most productive ever, enabling Sander Media, his idiosyncratic "one stop media shop" to conceive, execute, research, and creatively beat the drums for (see that dirigible? it's ours), amongst other things: three works of history or contemporary history, including one best-seller The Battle of Finland (soon to appear in the US from University Press of Kansas) and his forthcoming historical memoir about his relationship with Finland, Off The Map; one best-selling business history book, Delivering the Goods, about the history of logistics, which he co-wrote with logistics maven Damon Schechter; a major white paper for Booz Allen, the marketing consultants; several dozen articles and essays on everything from the secret life of Tallinn hotels the 1968 Newport Folk Festival; "Collegetown Blues," his 23 part serialized novel about life at Cornell in the late 60s and early 70s, which was published in The Cornell Daily Sun; a memoir in progress about the life and times of his friend, the esteemed baseball coach and educator, Jesse Braverman (to be published spring '12); a major screenplay, "Epos," about the Greek War of Independence, which he wrote with his friend and fellow klepth, Nick Lambrou; the forthcoming reissue of his first book, Serling: The Rise and Twilight of Television's Last Angry Man, also from Cornell U. Press; half a dozen photo shows, in Ithaca, Helsinki and Oslo, including a retrospective which filled the Fine Arts Library of Cornell's College of Art, Architecture and Planning; and, last but not least, his Ithaca-centric version of his celebrated course, "Hanging Out," for which each year Sander leads a flock of student nighthawks across campus and Ithaca, culminating with a poetry reading at sunrise the week after graduation.
And the thing is, he still doesn't know what he wants to do when he grows up…